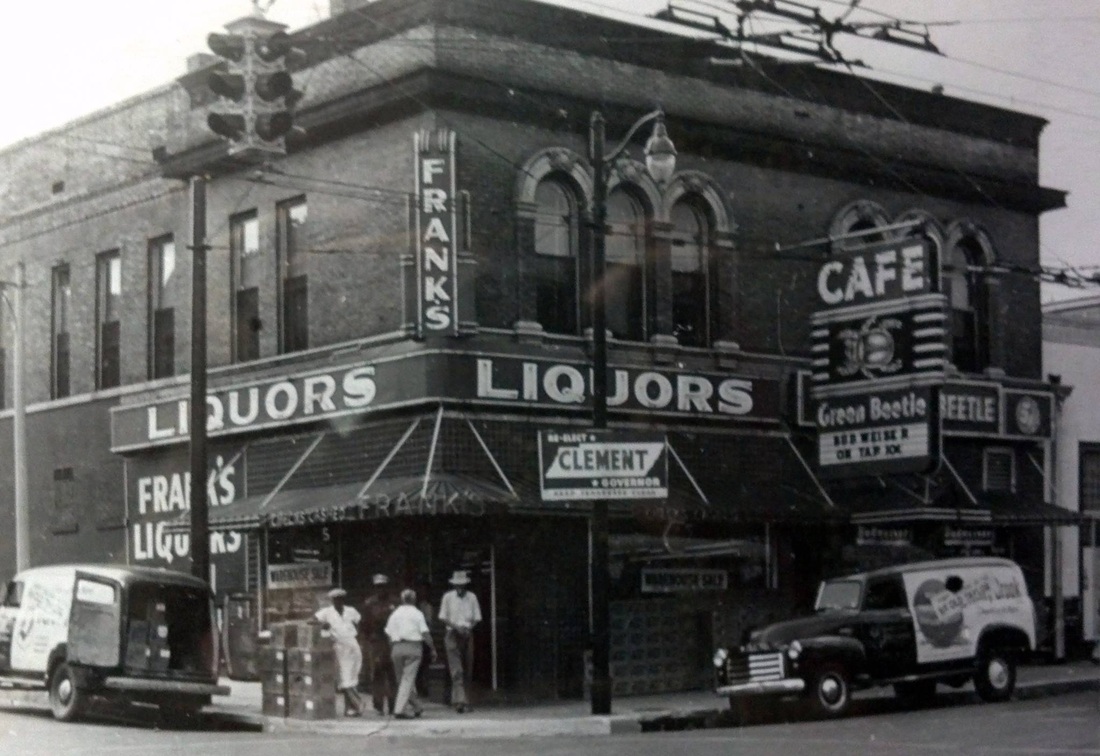 Constructed around 1906, this Beaux Arts style building is distinguished by its ornate cast stone window arches and decorative pressed metal cornice and trim.

Plate lunches cost 15-cents when the Green Beetle opened in 1933. It was also a known popular speakeasy during the final days of Prohobition. Legend has it that Machine Gun Kelly, a Memphian, came into the Green Beetle one night and shot up the joint, leaving bullet holes in the paneling behind the bar.

"Big" Frank Liberto and his wife Mary bought and operated the Green Beetle in 1939, making it the oldest operating tavern in Memphis. Frank also had Frank's Liquors next door and operated both until the 1970s.

Today Frank and Mary's grandson Josh Huckaby operates the Green Beetle, which slogan is "Have a beer here, your grandfather did." You'll find signature dishes on the menu that are a nod to Josh's grandparents - Mary's Lasagna and Frank's Big Burger.